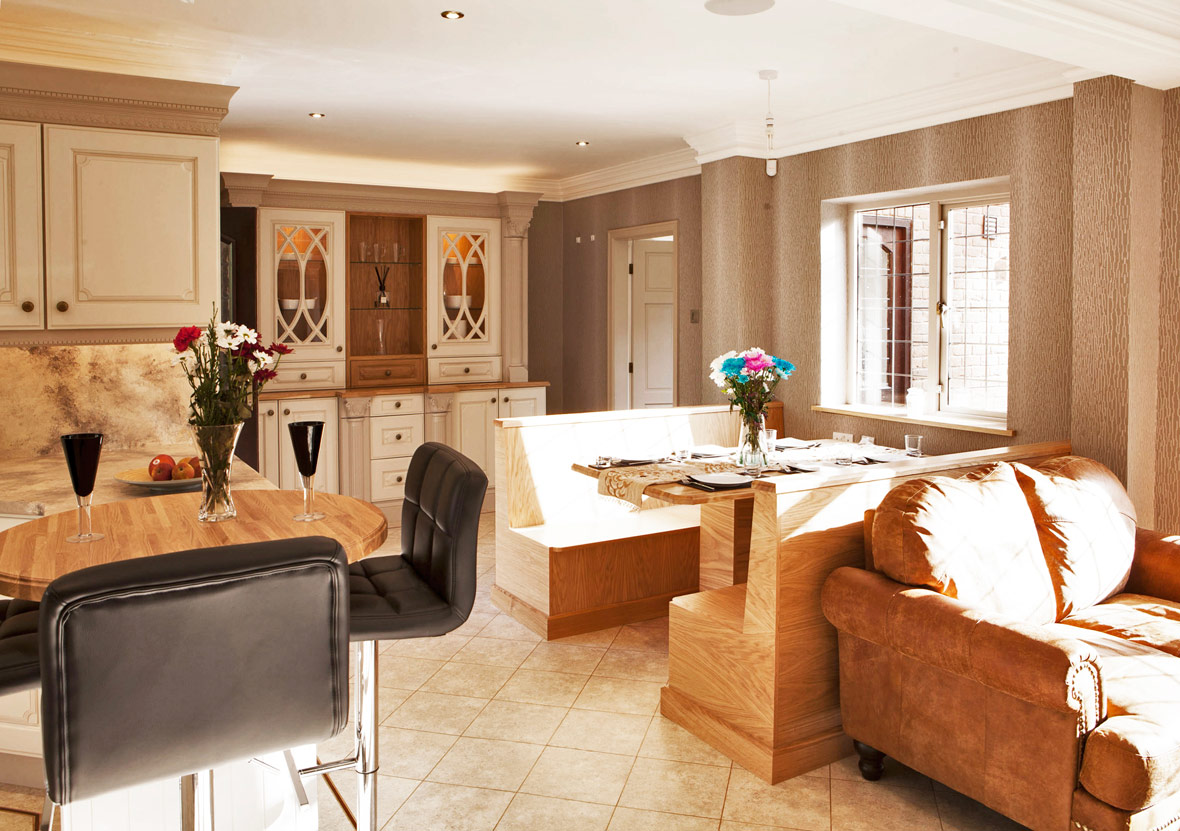 An Acclaimed Kitchen Designer, Right On Your Doorstep
19th December 2018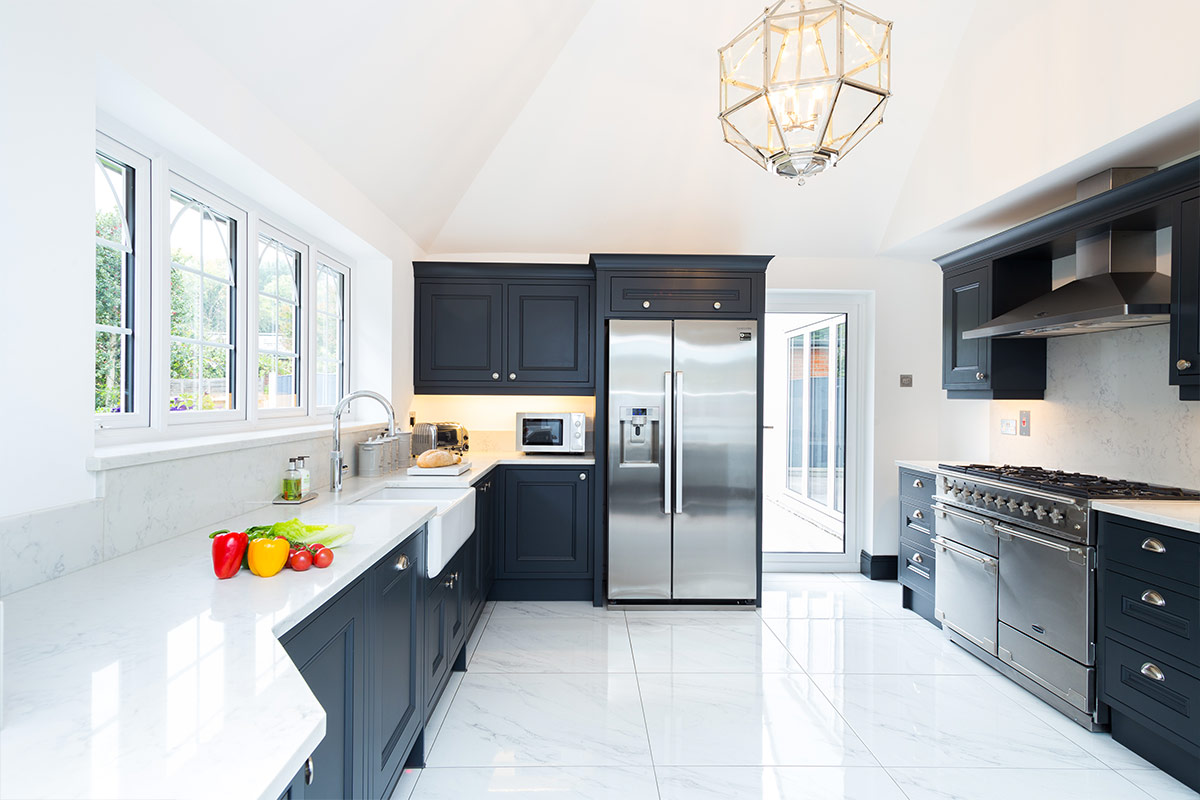 A unique, individual, kitchen…created just for you.
11th January 2019
Don't worry, we've all been there: nodding along whilst an expert crowbars words into a conversation that's designed to bamboozle. Broadway Kitchens, however, are committed to transparency, honesty and quality. So, with that being said, our gift to you is this handy guide to help break down the jargon and get you the luxury kitchen that you deserve. Let's start at the beginning:
Bespoke – made to order and as per your requirements. READ MORE
Butt hinges – exposed hinges which secure the door in the frame
Cornice – a curved material making the point where the wall meets the ceiling look more interesting.
Dovetail Draws – where drawer joints meet each other in a resistant and strong-style. SEE EXAMPLE.
Edwardian – a simplified version of a Victorian kitchen. SEE EXAMPLE.
Free-standing – kitchen furniture which is on display and unmounted from the wall (although still safe and sturdy), sometimes on wheels or as storage dressers and islands. READ MORE
Fusion – a kitchen which mixes and matches the styles of different eras. SEE EXAMPLE.
German – a kitchen which maximises the efficient use of space through German construction techniques. Usually, there's no fixed material or colour associated with the style. READ MORE.
Hand-painted – kitchens finished on site rather than in the workshop. READ MORE.
In-frame – where the cabinet doors close inside the unit, as opposed to on the outside of it with exposed butt hinges. SEE EXAMPLE.
Italian – a rustic feel kitchen which allows room for more than one person to get cooking. Even in its modern style, it's always simple and straightforward. READ MORE
Plinth – plain or intricate panelling, concealing where the furniture meets the floor.
Shaker – a kitchen built with clean lines for simplicity, practicality and functionality. READ MORE.
Victorian – a large, luxurious, open-spaced kitchen featuring opulent and detailed carving. SEE EXAMPLE.
Hopefully, that should be enough to get you on the way to your beautiful, dream kitchen. Do you think we've missed anything off our kitchen jargon buster? Is there something you're not sure of? Feel free to give a call on 01277 212 221 or drop into our Essex showroom in Brentwood and let's talk.