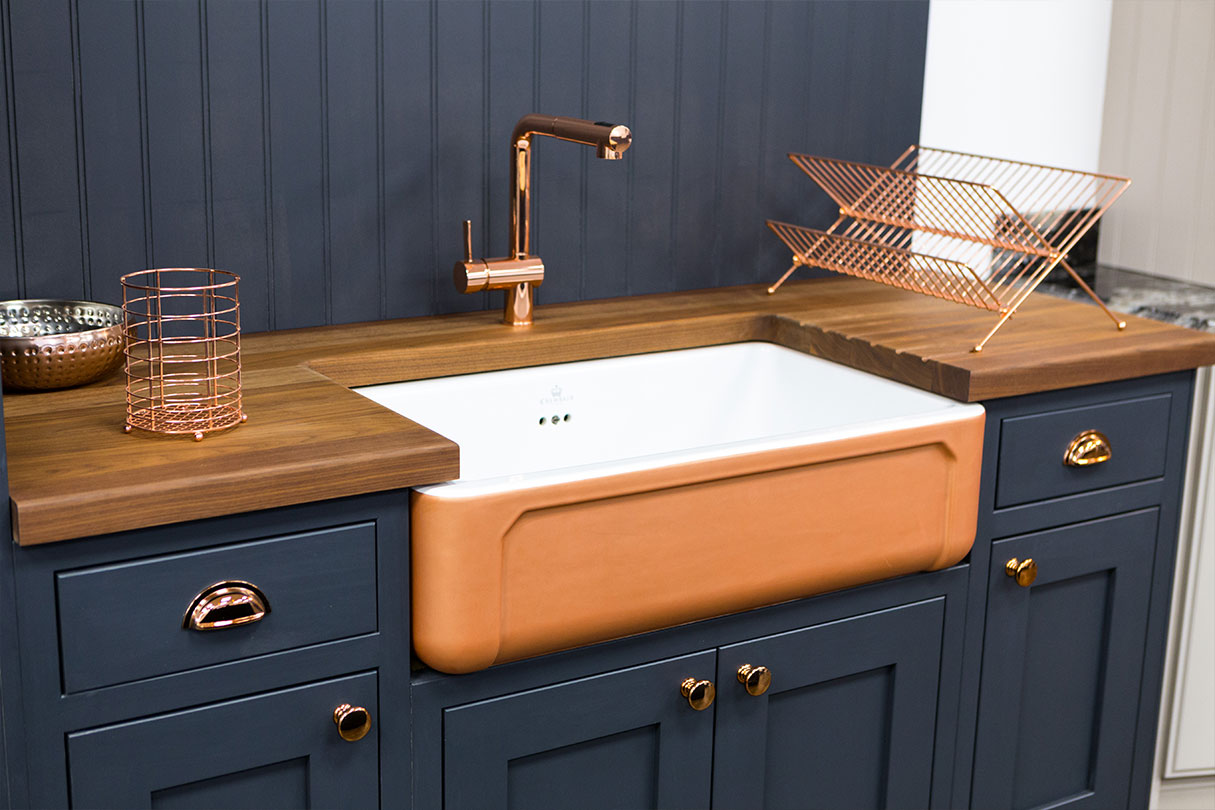 The Shaker Kitchen: A Brief History
22nd May 2019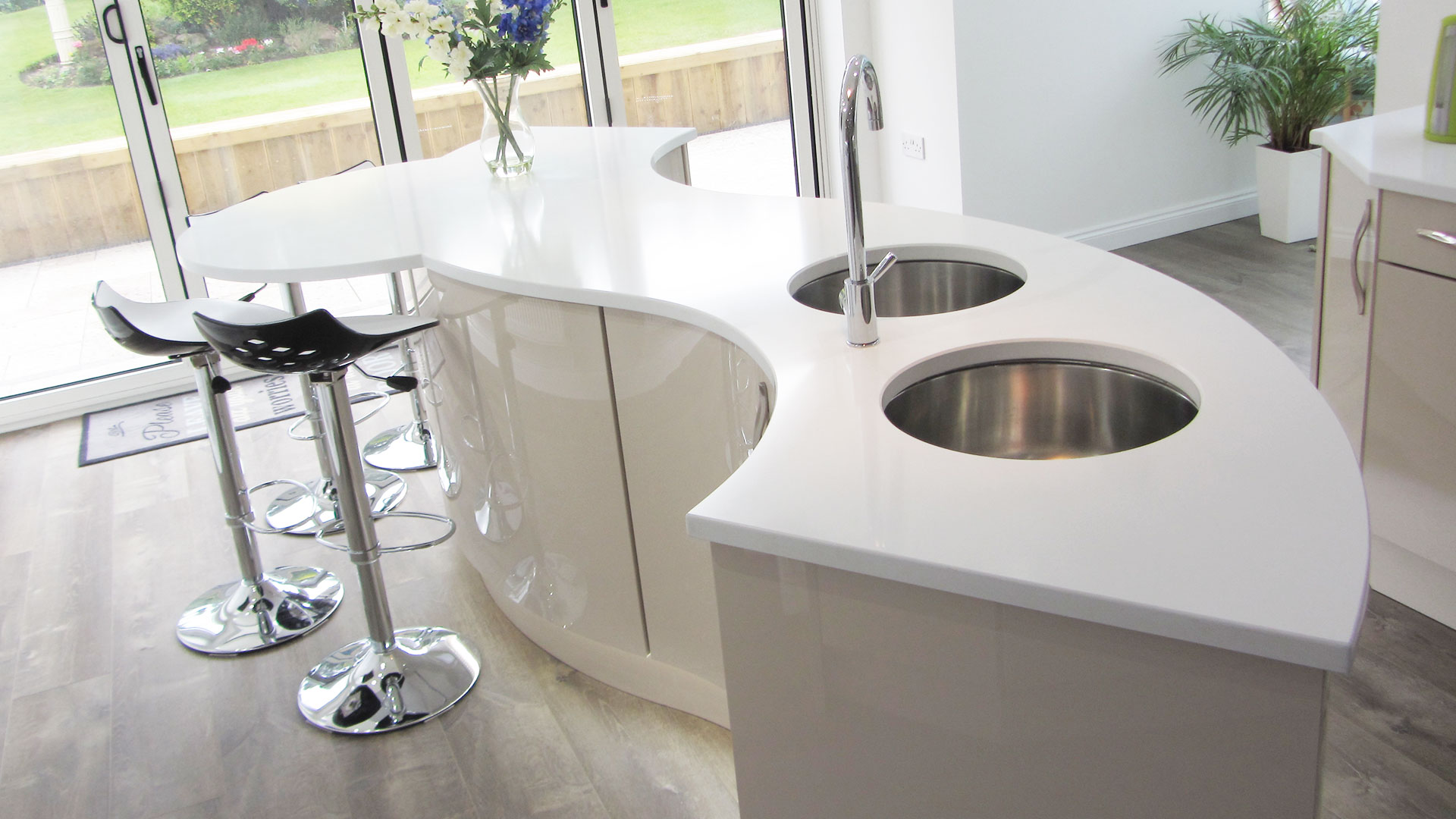 Kitchen Islands
18th June 2019
What is a Designer Kitchen?
What are designer kitchens?
Designer kitchens are exclusive and bespoke, as opposed to general kitchens available from national and global chains. Designer kitchens are designed specifically with functionality and aesthetics to meet the needs of individual clients. Tailor-made to create a wow factor in the kitchen space.
An example of this would be an S shape kitchen island incorporating a seating area, a hob or even a sink. Examples of designer kitchens can be seen in the photographs below. See more bespoke designer kitchens examples here.
A bespoke kitchen designer takes the whole kitchen layout into consideration so clients can if they wish have a coffee table, a window seat, booth seating, a sideboard or even a piece of free-standing furniture which matches the designer kitchen perfectly and helps to harmonise the whole room.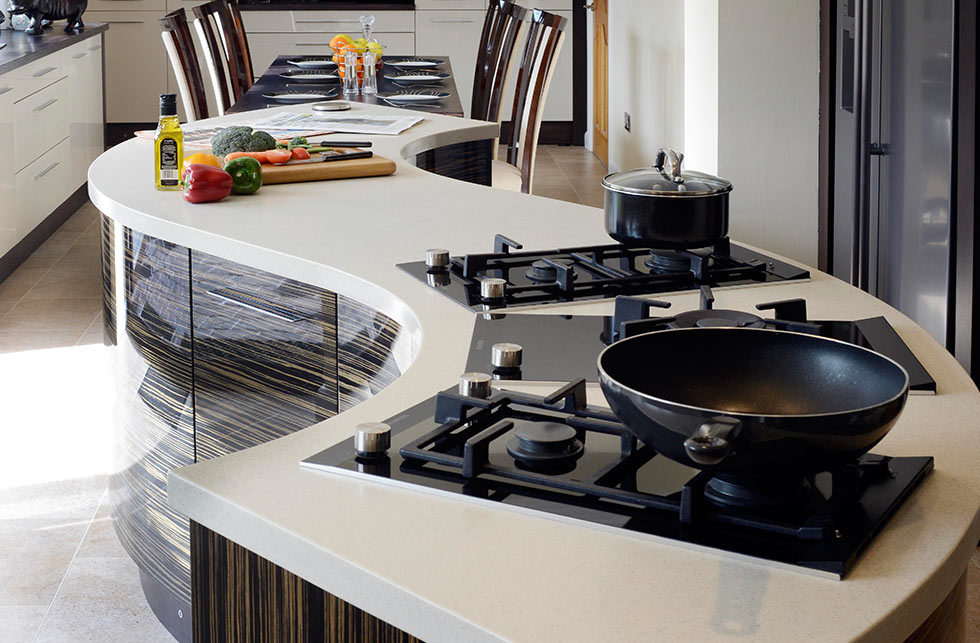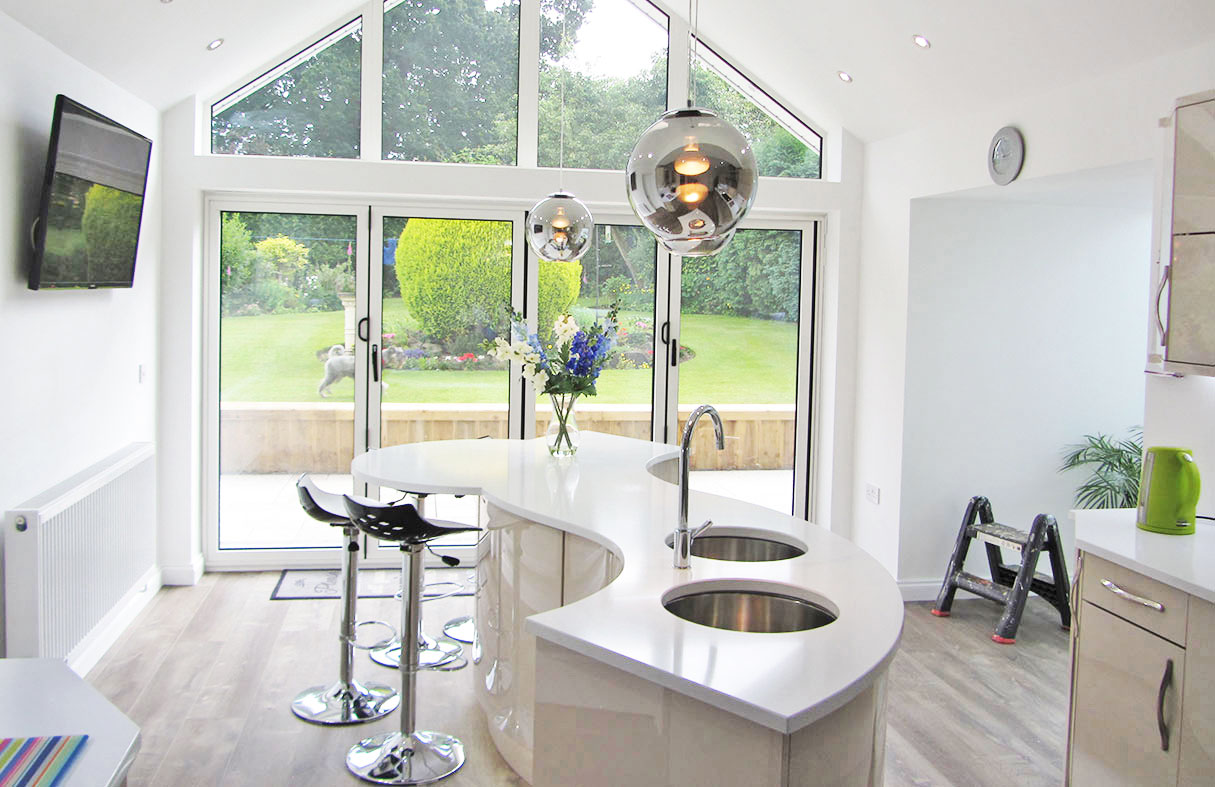 What differentiates designer kitchens from modern, traditional or contemporary kitchens?
In a word nothing. A designer kitchen can be a modern, traditional or a contemporary kitchen with designer features incorporated to take the whole of the room area into account.
In addition, your kitchen designer should be able design and incorporate other pieces of furniture such as coffee tables, sideboards, window seats etc, which all match and complement the room. You choose the style and bespoke features, this is what makes it a designer kitchen.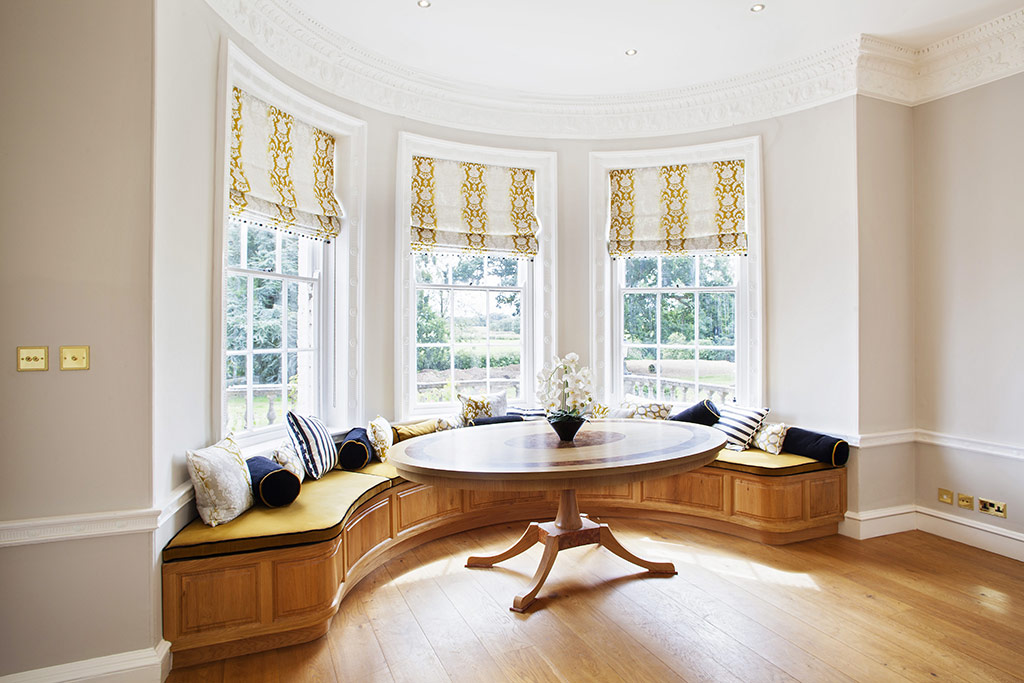 Do I need a professional kitchen designer or an interior designer to create a designer kitchen?
Interior designers will be able to give you an overview of the whole kitchen area to include décor, but you need a qualified bespoke kitchen designer to design the actual layout of your kitchen furniture, they have the experience and knowledge to know if something is going to fit mathematically.
Interior designers deal with style, kitchen designers deal with facts to make your designer kitchen work on a practical level, therefore giving you more of the wow factor.
What are the advantages of having a designer kitchen?
You get a kitchen that is designed especially for your home and to fit in with your lifestyle, not a standard kitchen plan that is seen in most houses.
You can add curves and other details where you want them, and if you find it particularly hard to make certain decisions your designer will guide you through the process and advise on do's and don'ts.
What are the disadvantages of having a designer kitchen?
Hiring a bespoke kitchen designer will obviously cost more that not having one, but think about what you get for that extra money. You'll get your ideal dream kitchen, including details that you may not have considered but after seeing your designer's plans you now see them as a necessary items.
It is clear that an expertly designed instant jaw dropper kitchen can add significant value to your home. More importantly, it allows you and your family to enjoy the huge benefits of having a kitchen which suits and adapts to your living needs.
Are all designer kitchens the same?
As answered in the first question. No, all designers are not the same much as to people are not the same. Each designer will have their own interpretation of what can be done with your kitchen space. One may be more balanced towards traditional kitchens, others may be more comfortable with modern styles.
Each kitchen designer will interpret your ideas differently and you choose the person who you consider is going to provide you with the best value for money in terms of design, quality, price, service and availability.
Will my designer kitchen be made exactly as my kitchen designer has proposed?
At Broadway Kitchens we do. Once your plan has been designed and signed off, we send the details to our own workshops where they make your luxury, bespoke, designer kitchen to the precise measurements that you have been agreed with our highly qualified surveyor.
You are welcome to visit our showrooms and even our workshops where you can see bespoke designer kitchens at various stages of production, one of which could easily be yours.
Now that you have a better idea of what a designer kitchen is why not call us and arrange a free consultation to discover the possibilities of what we can offer in terms of style for your proposed new designer kitchen.