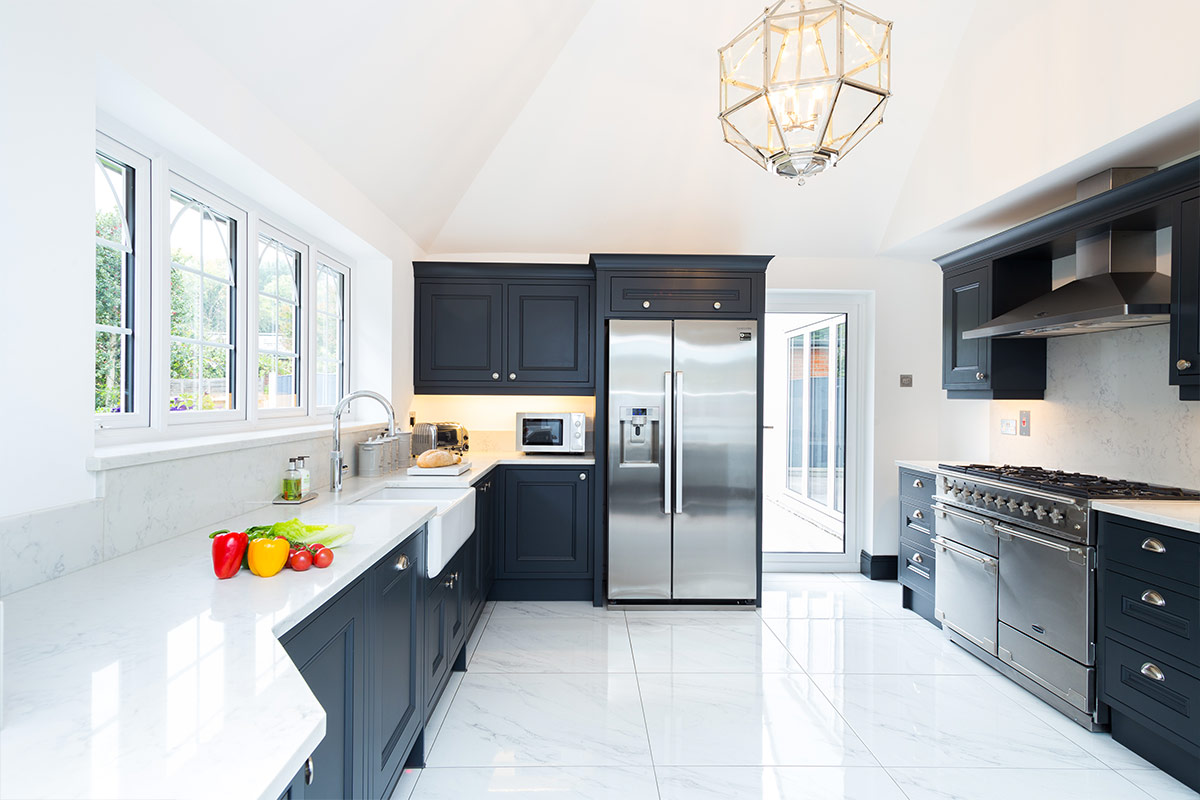 A unique, individual, kitchen…created just for you.
11th January 2019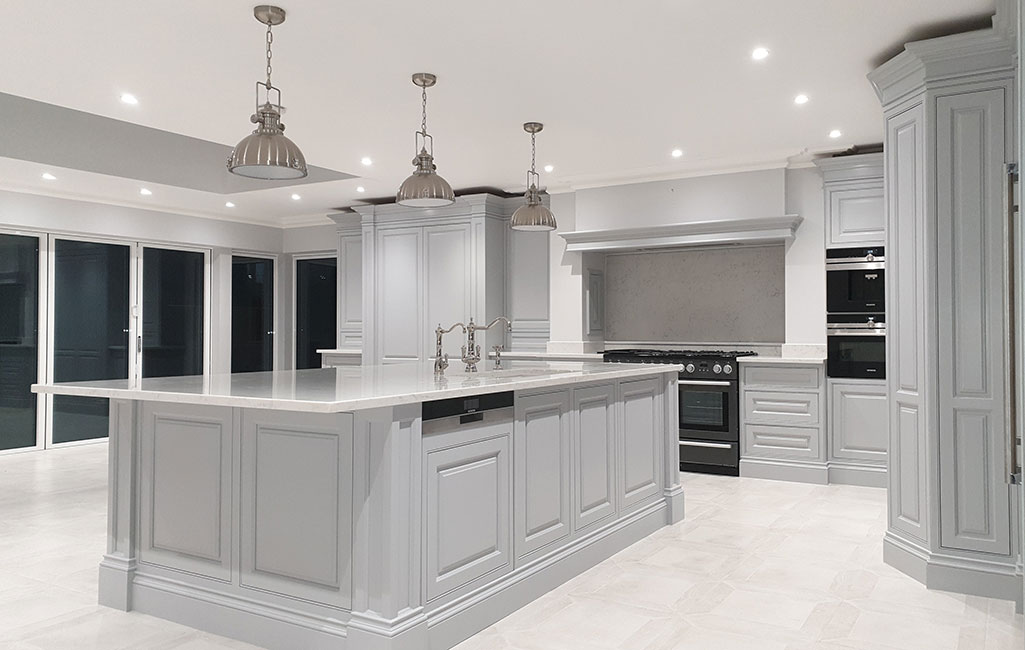 Luxury Kitchen Designers and Where to Find Them
4th March 2019
Traditional handmade kitchens in an otherwise automated world
In an ever increasingly automated world, it is refreshing to know that traditional skill sets are still alive in the workshops of family run kitchen manufacturers.
It's all about embracing traditions here at Broadway Kitchens. For us, 2019 and beyond will continue to be comprised of traditional stylish influences and skilled craftsmanship, twinned with modern ideas and developments only where beneficial to our customers.
Take our Edwardian Kitchens, for example. During the reign of King Edward VII (although the term 'Edwardian' often encompasses from the 1890s until the beginning of World War One), the kitchens are often thought to have adhered to a certain style, similar to our stunning hand painted kitchen which can be seen below.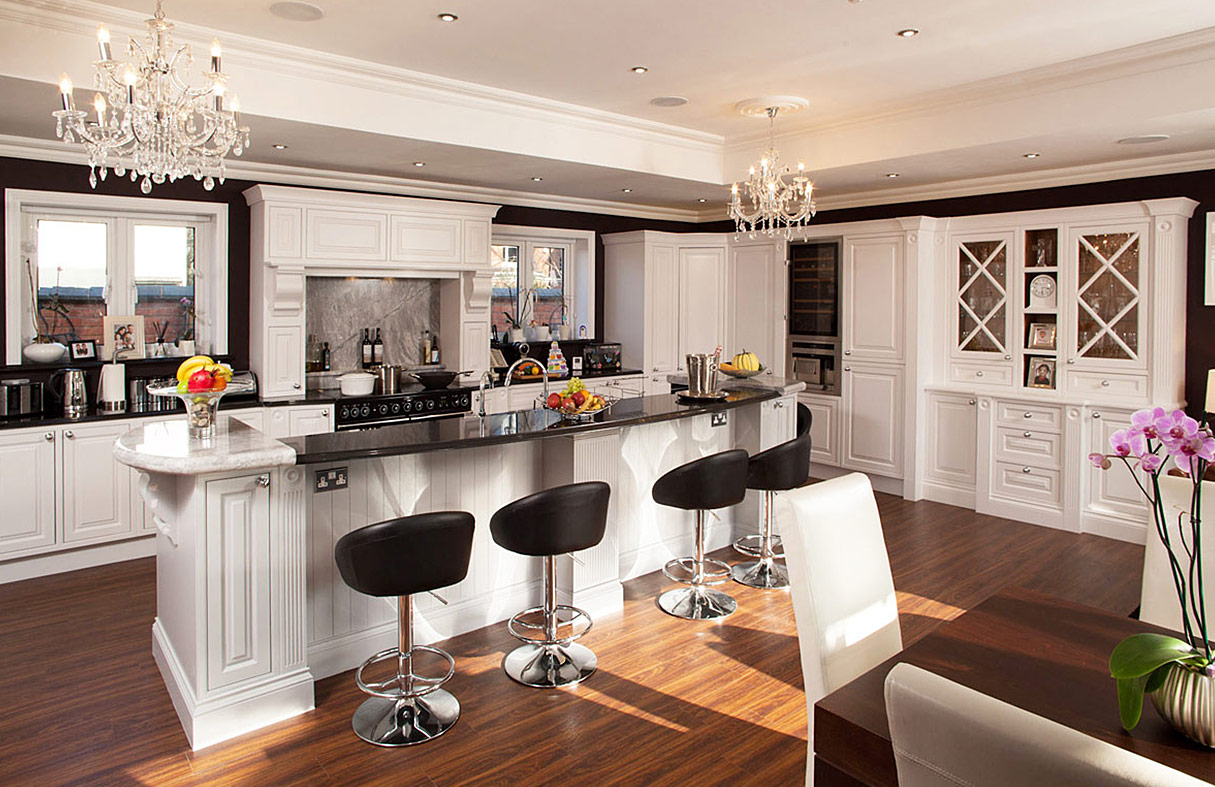 The reality of the situation is considerably different though, as Edwardian kitchens drew their influence from the Georgian and Regency architecture. As a result, Edwardian designs leant less on the opulent ornamentation of the previous Victorian era, instead relocating Georgian exterior architecture to the indoors, bringing with it the architraves, skirting and mouldings of buildings such as Buckingham Palace and 10 Downing Street in London.
Where the modern twists come in though, are in practicality. Broadway's ability to seamlessly blend-in an American-style fridge freezer with the Edwardian décor provides our customers with ample refrigerated storage which is conditioned to cope with today's demand for a well-stocked kitchen, prepared for every eventuality. Or how about a Broadway-fitted eye-level oven built into your standing storage so you're able to keep watch all the while you're entertaining? Modernity does have its bonuses.
The Victorians, of course, were well-renowned for their inclination towards invention and this was just as prevalent within the kitchen. The Industrial Revolution introduced the Range Cooker – an oven and a hob in one freestanding appliance – into the kitchen and in an effort to combat the lack of light within the typical Victorian home, hand-painted kitchens became an integral part of the Victorian style.
Hand-painted kitchens are, as well as more traditional than the automated alternative, more practical and durable. Hand-painting's matt finish enables wipe-cleaning for any spillages or accidents and is easily touch-up-able should any paint damage occur. The process also allows the time to be taken to acknowledge the abilities of the skilled kitchen craftsman whom Broadway employs, which is not as abundant since the advent of 'off-the-shelf' kitchens. That sounds homely already, doesn't it?
The Shaker style of kitchen itself is steeped in tradition, with its roots in the Quaker church of the 17th century, where simplicity and durability were essential to the way of life, and style and sleekness were eschewed as an unnecessary luxury. This traditional approach to the use of space still has its place in modern kitchen design, but can be complemented with silent drawer-runners with self-closing features, magic corners or storage towers, which stick to the Shaker ethos, but modify it enough to cope with the modern world. And we could all do with that.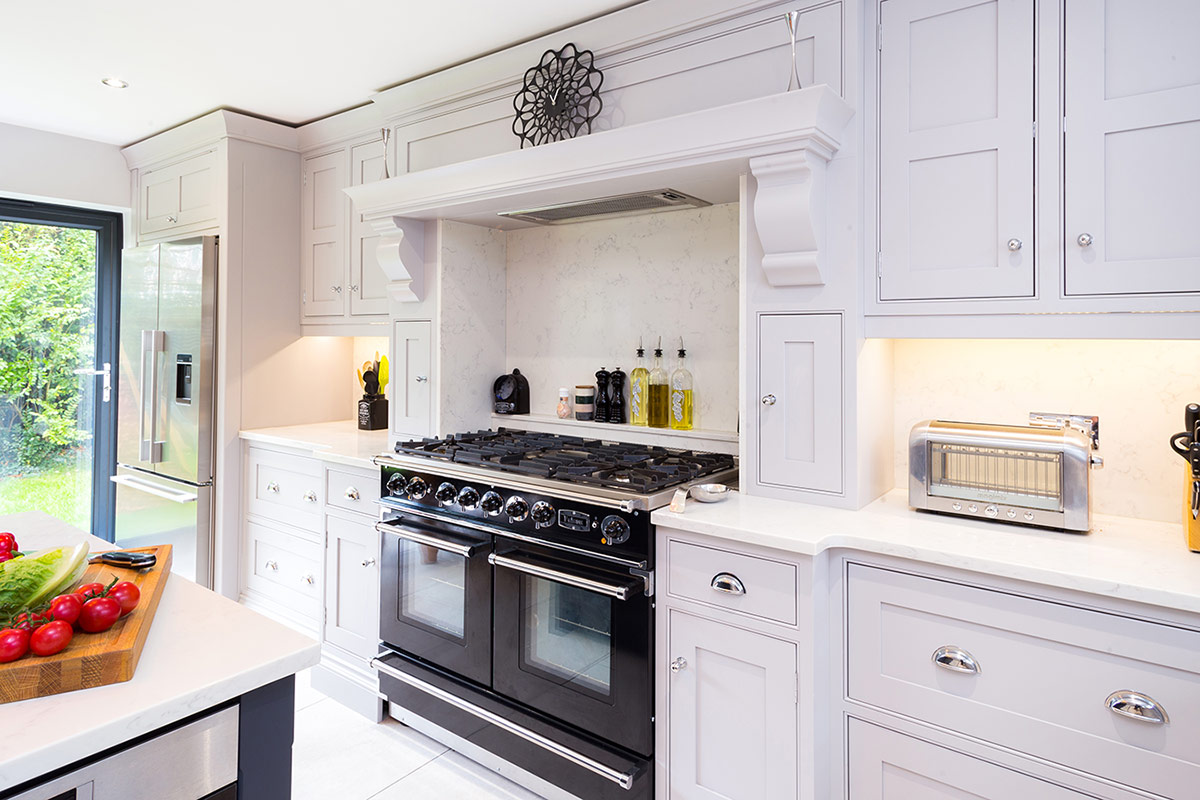 For a more in-depth exploration of the origins of luxury kitchens, be sure to take a look at our expert designer's authoritative history of the styles and standards of previous eras.
Or, of course, you can always give us a call at Broadway Kitchens. It would be our pleasure to discuss with you our luxury designer kitchens. With our Essex kitchen showroom and Birmingham kitchen showroom, you've never far from a traditional, yet modern manufacturer of bespoke, quintessential kitchens.